SEX-APPEAL Newsprint Sweatshirt - #1 XPOSED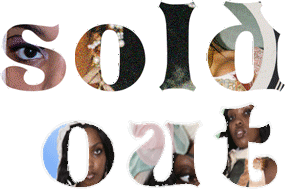 Each sweatshirt was screen printed with a collage print made up of classified ads from our archive, the new WHM logo and musings. All sweatshirts are completely unique. The ink on this sweatshirt is hot pink and black.

They have a super-soft fleece interior and loose fit. One size fits most.

An edition of 12

The sweatshirts are made of airlumed cotton and polyester fleece. They were sourced from a no-sweat-shop sustainable wholesale company.

Measurements:
Shoulder to shoulder : 28"
Across waist: 25"
Total length: 28.5"
Sleeves: 23.5"
All measurements taken flat.
BACK